Hello!
Wow hasn't this month gone quickly! January is always a good month for me beauty wise as i'm always given money and vouchers for christmas that i can spend on lovely beauty goodies and this month i have discovered lots of products that i know i'll be buying again and again! These are some of my january favourites:
Lush It's Raining Men Shower Gel
I got this shower gel in a christmas gift box and i fell in love with this shower the first time i used it! I think it is meant to smell like honey but it sort of reminded me of a sort of toffee scent. It leaves your skin feeling really soft and smelling lovely! In the gift box you receive a 100g bottle which is a bit tiny but great for a little test pot for you to decide if you like it or not before you buy a huge bottle. The only issue with Lush is the prices are quite high (for this shower gel prices range from £4.25 to £14.95) so i haven't purchased another bottle yet but this is definitely something i will think about buying in the future when i have a bit more money!
Lush Catastrophe Cosmetic Fresh Face Mask
I would like to marry this face mask. Literally. It is amazing. I suffer from quite bad breakouts and i've been looking for a good face mask that helps clear blemishes as well as the usual things like making your skin feel softer and this is it! I went into my Lush shop and asked one of the assistants to recommend some products for my skin type and she showed me this, and i'm so happy she did! The people who work in Lush do know their stuff and are usually very helpful in helping you pick the products that will work the best for you. I've found this mask leaves my skin looking healthier and feeling softer, and any blemishes i have aren't as red and sore after i used this. I'd recommend this face pack to anyone that loves a good face mask, but especially those with blemish
prone skin!
Witch Skin Clearing Primer
I first saw this primer in a magazine and i thought it looked really good as i use lots of witch products and they suit my skin really well! This primer helps stop my make-up cause any spots or blemishes and it also helps perfect the skin so it's easier to apply foundation. And it doesn't smell weird, like i've found other primers do. The only downside to this is that i found it hard to find. I searched quite a few Superdrug stores until i finally found it, but this may have just been because it's a popular product so sells out quickly.
Collection 2000 Lasting Perfection Concealer
I have read so many posts from other bloggers saying how amazing this was so i thought i'd try it out to see if it it worked, and it does! I've used so many different liquid concealers before but i've always found that they only lasted for a few hours at a time. This concealer completely covers up any blemishes i have and doesn't leave my skin feeling like it's covered in mud! It lasts me a whole day (8am until around 9/10pm) and doesn't seem to be as bad for my skin as other make-up products are!
Original Source Vanilla Milk and Raspberry Shower Gel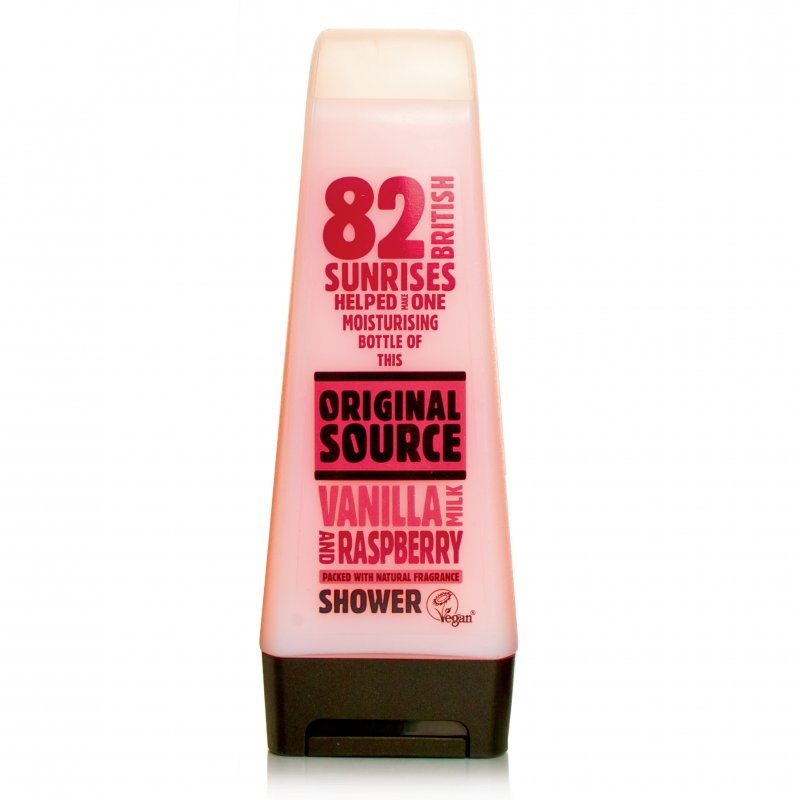 This shower gel smells incredible! Honestly! It reminds me of this strawberry jelly and ice cream fizzy drink i used to have when i was little and it leaves my skin feeling so silky smooth and smelling delicious for ages!
So these are my january favourites! If you have used any products you think i might enjoy, i'd love to hear about them! And if you want any more info on any of the products i've mentioned today, i'll be happy to tell you!
Lots of Love